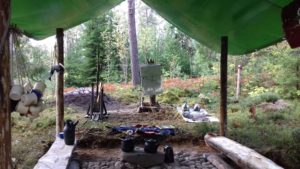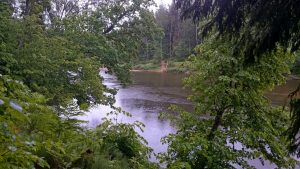 Pick up at hotel at 7:30
1,5 hours ride to the point of destination – Raiskums village, vicinity of Cesis, (Riga 87 km)
Short hike to the introduction point (Green class), tea, coffee, water.
The story of Letts – who are Latvians and where do we come from?
castrum Sotekele –   the most striking fortification of Gauja upper valley
message on the Cliff – hike to encounter the most precious photographic monument in the region.
tea stop on the riverside.
Intrigue unsolved – a trail of the most decisive battle (1578) in the fatal Livonian war – history behind the forest
free time for lunch in Cesis town
Cesis historical town and Castle tour
drive to the initial point of departure
Hiking difficulty: low
Distance covered: 5 km
Approximate time in the wild: 5 hours
walking shoes requested. walking sticks provided. drinking water provided. terrain – rough, environment – forest.